I've been doing some winter cleaning and I came across 3 cabs i haven't used in long time, so i'd like to pass them along to someone who will. I live in philly, but the cabs are located at my parents place near hershey, so i'm willing to drive a little bit to meet up if you're interested. I'm open to offers on the price, but i'm not really looking for any trades since i'm trying to cut-back on the gear i have. Shoot me a PM if you're interested or if you want some more pictures/information.
1) Vader 4x12 cab (tour guard lining). It has 4 Eminence Legend speakers (480W @ 8 ohms). I'd like to get around $500 for this cab. It's in great shape and I never gigged with it. There are no major dings or rips in the tolex and all four of the casters work great as well.
2) Crate BX-410E bass cab. Once again, this thing works perfectly and it's a great portable cab that can handle up to 400W @ 8 ohms. I installed 4 Ernie Ball removable casters as well. It has a few dings/nicks in the tolex, but nothing major. I'd like to get $150 for this.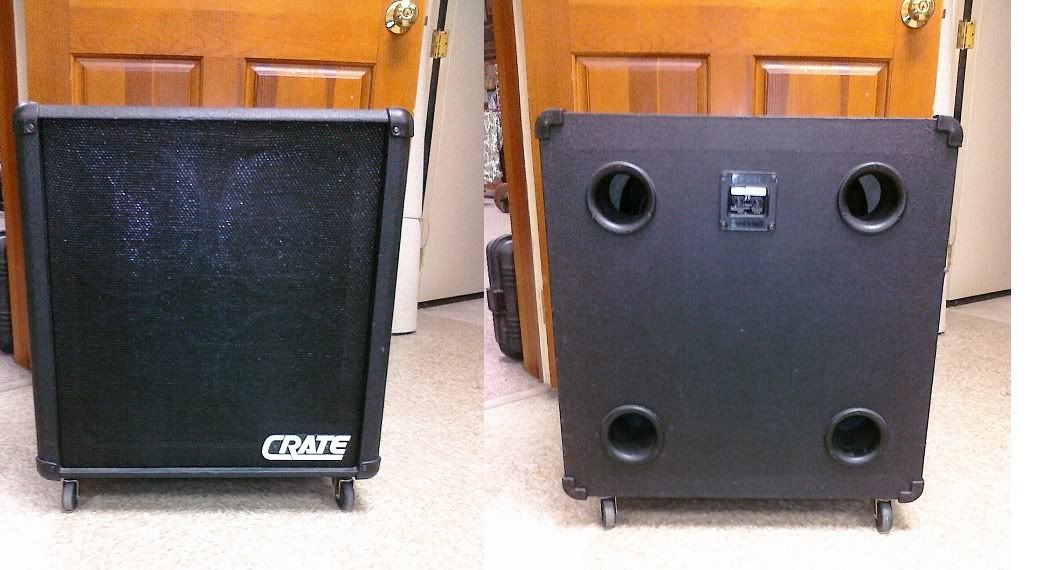 3) Unloaded Peavey 215 Cab. I was going to turn this into a project, but I never got around to it. Structurally, the cab is fine, however it has some wear and tear. There is some padding and wiring still in the enclosure that both come with it. It just needs some 15" speakers and it'll be ready to go! All 4 casters work great as well! I'm looking to get around $50 for this.