Preorders for the Myteri
Self-Titled
LP have been posted on our website at http://www.replenishrecords.com
RR25 Myteri - Myteri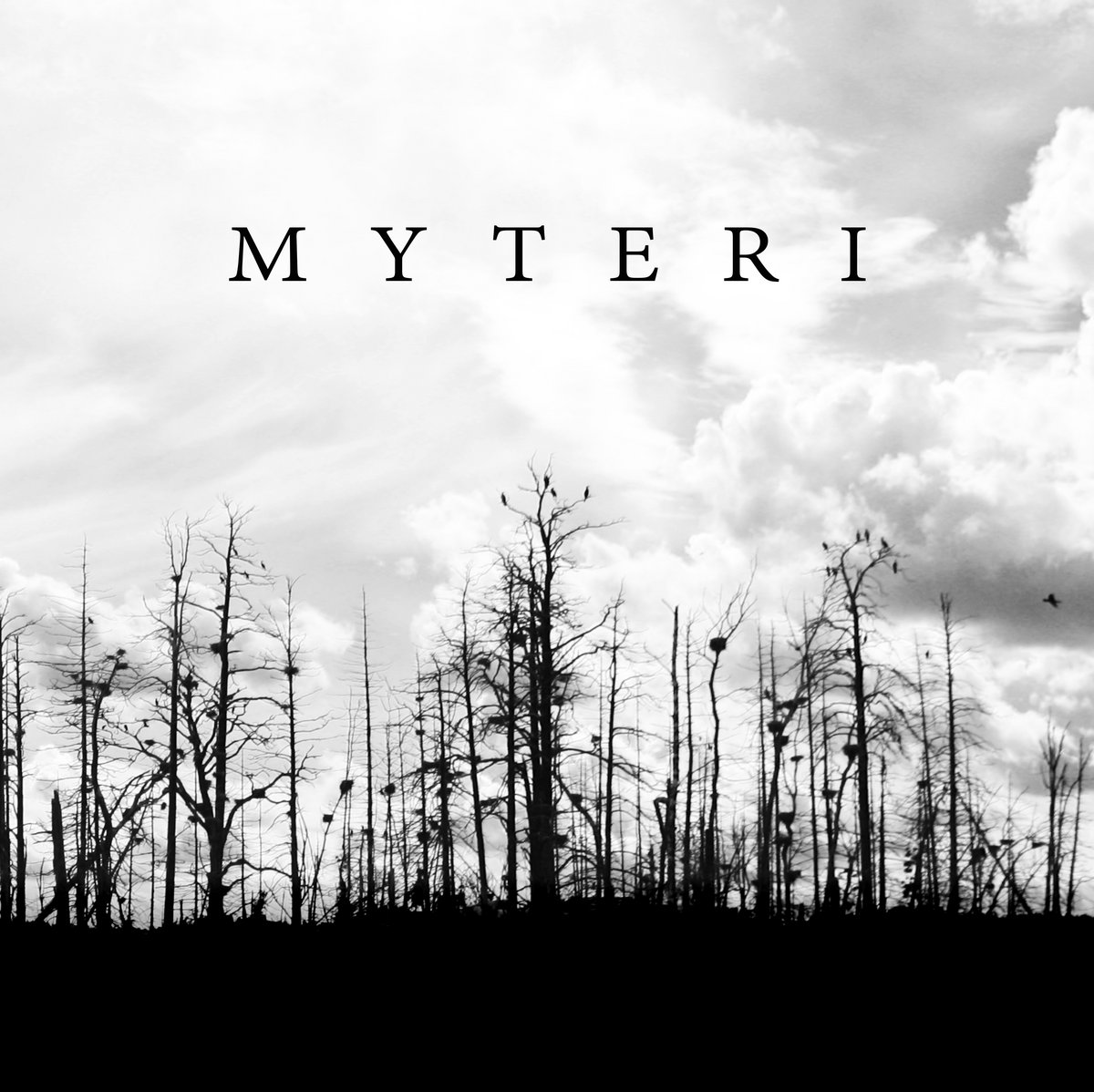 "Myteri from Gothenburg, Sweden, play epic, soaring and heavy as fuck crust punk that will make you wanna raise your fist to the sky, get into your riot gear and start a full blown fucking riot. Myteri's music evokes apocalyptic landscapes, torn apart by war, plague, misery, and famine, but their songs are not completely devoid of all hope. There is a shining light in this band's music that seems to be almost incendiary, like a torch for survival. The last light of hope left in a world otherwise plunged into shadows. The only light left to find the way out of the misery mankind has pulled upon itself. Survivalism and freedom are huge conceptual elements in epic crust like this, and Myteri seem to really have wanted to emphasize this with their sapient use of epic d-beat gallops, war-torn vocals, and heavy, melodic riffing. Myteri's debut full-length album is a sprawling and unforgiving opera of darkened heavy punk that draws much influence from legendary crust bands like Amebix, Antisect, Anticimex and Totalitar, and from head-on collision-like d-beat bands like Wolfpack, Doom and Disfear. But the real genetics of the band lie mostly in epic Spanish crust like Cop On Fire, Ictus, Ekkaia, and emo-crust in the vein of Remains of the Day etc., where the punk assault can be real, incumbent and heavy as fuck, but eerie melodies mostly coming from the guitars can also make the songs more luminous and atmospheric. In any case, this is a prime example of amazing melodic heavy crust – if you like Tragedy, this shit will clamp on to your soul and not let you go ever again." CVLT Nation
Formed in Sweden in the winter of 2013, Myteri is a five-piece band from Gothenburg, Falköping, and Kristinehamn that combines hardcore, crust, and d-beat to create a catalyst of uncompromising vocals, unyielding melodies, and unmerciful percussion in order to inspire change. The band examines the conflict between being alive and being human while being completely conscious of the fact that mankind is the most destructive species on the planet.
The Myteri
Self-Titled
LP is now available for preorder through Replenish Records on 180gram white wax with black splatter (limited to 200 copies), 180gram white wax (limited to 300 copies), and 180gram black wax (limited to 500 copies). Please note that preorders will ship in three to four weeks. For more information about the band, please visit http://www.facebook.com/myteriswe and be sure to download the album for free in its entirety from our website at http://www.replenishrecords.com
DONATE - 100% of the proceeds from all digital downloads of the Myteri Self-Titled LP will be donated to Tigerharen in order to help give animals a second chance by providing care and shelter until a permanent home can be found.
With your help, Replenish Records has raised thousands of dollars in support of nonprofit organizations all over the world who specialize in direct action, so we could not be more thankful for your profound sense of generosity and willingness to embrace our rather nontraditional approach to being an independent record label. For more information and to learn how you can make a difference, please visit http://www.replenishrecords.tumblr.com/replenish-establishes-donate-what-you-want
DISTRO - The distro is overflowing with new titles from artists and labels all over the world including Absolutionist, Amber, Anchor, Arse Moreira, Autarch, Autarkeia, Barque, Batillus, Beau Navire, Black Everest, Black Table, Burning Ghats, Centuries, Cloud Rat, Cohol, Dakhma, Fell Voices, Finisterre, Fister, Geranium, Heartless, Heaven In Her Arms, Hexis, Holy, Human Bodies, In The Hearts Of Emperors, Jungbluth, Kürøishi, Landbridge, Leather Chalice, Lich, Lotus Fucker, Pray For Teeth, Primitive Man, Ramlord, Recreant, Reka, Republic Of Dreams, Resurrectionists, Sea Of Bones, Teeth, Tempest, Titan, Uninhabitable, Weak Wrists, and many more!
Check it out and be sure to get your hands on these distributed titles directly from our website at http://www.replenishrecords.com/distro
Thank you so much for the continued support, we seriously cannot begin to tell you how much we appreciate it!
Daniel